When Do I Service My Honda Accord?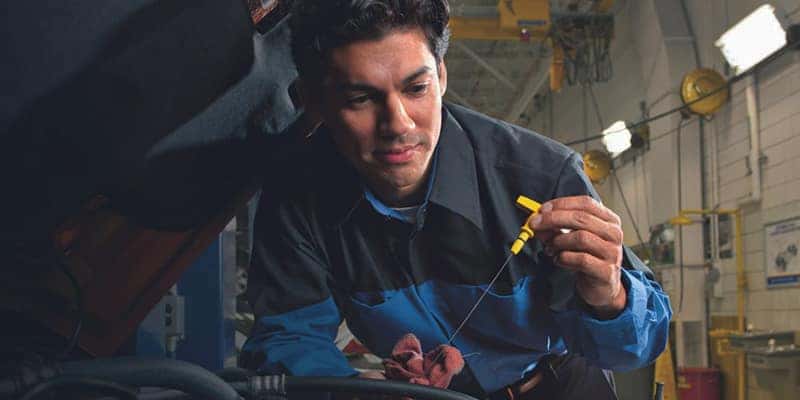 At Stevenson Hendrick Honda, we know how much you love your Honda Accord. Whether your on-road journey has just started or you've already put miles and memories on the road and in the cabin, you want dependability for the long haul. However, just like any piece of carefully crafted machinery, some routine maintenance is needed to keep your Honda Accord in great shape for you and your family on the roads of North Carolina for years to come.
While every model and trim is different—you should always check your vehicle's owner's manual or call our service center to talk to one of our service technicians if you have any questions about your specific car—the question of when to service your Honda Accord is important. Here's a great list to help you keep track of some of the most important ways to service your new or used Honda Accord at the appropriate intervals.
Routine Car Maintenance
Typically, a driver will put around 5,000 miles on their car in about 6 months. There are a few routine Honda service tasks you should make sure to perform when approaching the 5,000-mile mark on your car to keep it running smoothly, including
Perform an oil change between 3,000-5,000 miles

Check your oil filter

Get a tire rotation

Get a tire alignment if you notice any pull on the vehicle while driving

Check your cabin air filter to ensure it's still clean

Get your vehicle inspected

Car Maintenance Schedule
Servicing your Honda Accord is a guaranteed way to extend your vehicle's life. Most manufacturers recommend following a maintenance plan, outside of your bi-yearly maintenance, according to hitting 30,000, 60,000, and 90,000 miles. Servicing your car at these mile marks should include minor maintenance like replacing filters, checking or replacing fluids (brake, coolant, transmission, etc.), and general brake servicing. Some of the more important used Honda Accord services you should expect at these intervals are as follows:
30,000 Miles

: Air and fuel filters should be changed between 15,000-30,000 miles depending on your used Honda Accord's engine. It's also time to change the power steering fluid and have your HVAC system and radiator hoses inspected.

60,000 Miles

: At this point, it's vital to check and potentially replace your car's battery, transmission fluid, coolant, brake fluid, and brake pads. If you experience any issues with these components before this mile mark, bring your vehicle in early to avoid more costly damage.

90,000 Miles

: While driving on the highway versus the city can change these intervals, this mile mark will require maintenance to your spark plugs, engine hoses, timing belt, and power steering fluids. Make sure to clean your engine cables and hit the road for a quality-of-drive check.
Do Hondas Accords Hold Their Value?
The short answer—yes! Putting miles on any vehicle increases the likelihood of needing car maintenance and an unmaintained vehicle can decrease in value. Luckily, Honda cars are known for their longevity and durability on the roads of Wilmington, Myrtle Beach, Jacksonville, and surrounding areas. In fact, a new study by We Predict found that on the whole, 2021 Hondas require less maintenance and are more affordable over the lifetime of their ownership than most other vehicles on the market!
Honda Accord Service Center in Wilmington
Whatever new or used Honda car, truck, or SUV you have, Stevenson Hendrick Honda is here to help you keep it running as long and as smoothly as possible. With our great service coupons, the friendly team at our service center will work with you to perform any routine or major maintenance your Honda needs at a price that's fair.
Whether you need Honda service on your current vehicle, Stevenson Hendrick Honda is the place where you can find what you need. Come visit our Honda dealership near Fayetteville, give us a call, or schedule a service appointment online today!