Which Honda Models Qualify for a Tax Credit?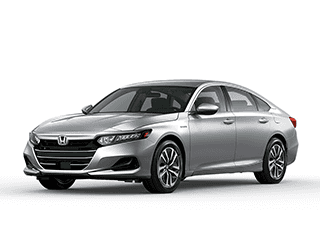 Did you know that some electric or plug-in hybrid vehicles are eligible for a federal tax credit? All electric and plug-in Honda vehicles that are purchased new after 2010 are eligible for federal tax credits – not just Teslas, contrary to popular belief. Savings often fluctuate depending on the capacity of the battery used to power your Honda, but the sheer amount you may save will come as a bit of a surprise. Both the 2014 Honda Accord Plug-in Hybrid and the 2018-2021 Honda Clarity Plug-in Hybrid offer drivers savings with a federal tax credit, making it the perfect time to switch over to a hybrid!
Honda Accord Plug-in Hybrid Tax Credits
The Honda Accord Plug-in Hybrid offers drivers plenty of incentives for upgrading. Other than being an incredible vehicle on its own, drivers will also save big with Honda Tax Credits. The 2014 Honda Accord Plug-in Hybrid qualifies drivers for up to $3,626 in federal tax credits. Switching to a Honda Hybrid not only saves you cash but also is great for the environment, making for all the more reason to make the switch!
Honda Clarity Plug-In Hybrid Tax Credits
As for Honda Clarity Plug-in Hybrid models between the 2018-2021 model years, drivers can qualify up to $7,500 in tax credits. These savings are immensely impressive and even better yet, you'll be doing your part to help keep our planet healthy. Make the switch today and you'll be doing both your wallet and our planet a favor!
Honda Plug-In Hybrids for Sale in Wilmington
For any drivers looking to make the switch, our selection of new Honda Hybrids here at Stevenson Hendrick Honda is sure to have the perfect pick for your future vehicle. Our store is conveniently located at 6720 Market Street making for the perfect place to stop by for any drivers in Wilmington, Shallotte and Jacksonville areas. Get pre approved online today and save time at the dealership, and for even greater chances to save check out our Military appreciation and college graduate programs. Come by in store and browse our selection or visit us online today!